Chinese star – Gong Li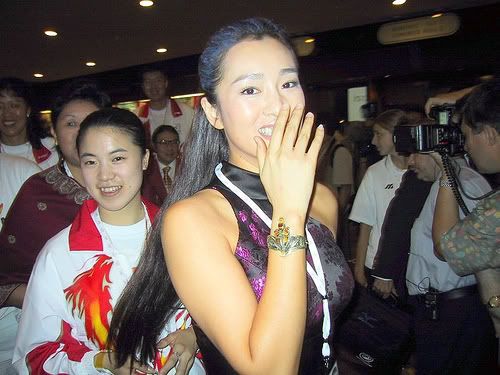 Una de las razones para escoger a Beijing fue esta hermosa actriz llamada Gong Li. Ella estuvo en Moscu cuando le dieron la sede a los chinos.
Moscow – Russia – 13 July 2001 – City of Beijing has been elected to host the 2008 Olympic Games – Gong Li is there with the chinese delegation.
Emotion !