Beijing 2008 dia 3 set fotografico SR Pekin 08 juegos olimpicos
Steve Rogers en los JO , este en su dia 3 haciendo un recuento de este fotografo y aficionado a los deportes. Un occidental en tierras asiaticas.
Ese día visito el tiro con arco, donde Corea del Sur es potencia, de hehcho una norcoreana elimino a las dos mexicanas.
Park Sung-Hyun tuvo una serie de tiros perfecta. 200 puntos en total.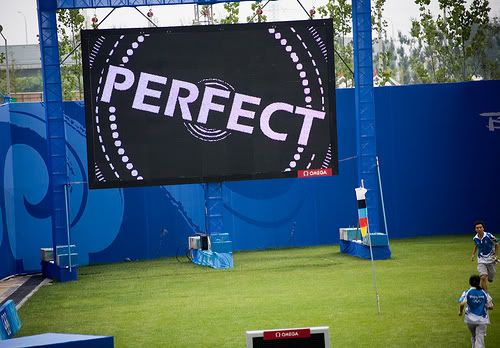 Park Sung-Hyun, South Korea vs Elpida Romantzi, Greece
Park is the reigning Olympic Gold Medalist but finished second in the 2008 Arhery competiion.