Jamaica oro en relevos Usain Bolt estrella del Atletismo Beijing 2008
100, 200 y relevos 4×100 oro para Usain Bolt y tres records mundiales. Los estadounidenses se mueren de envidia y el mundo reconoce a este corredor de altura ente los mas grandes de todos los tiempos.
auqnue les cueste aceptarlo a USA Usain Bolt en Atletismo es la figura indiscutible de los juegos y ya hasta tiene su festejo, casi al estilo del Cuau.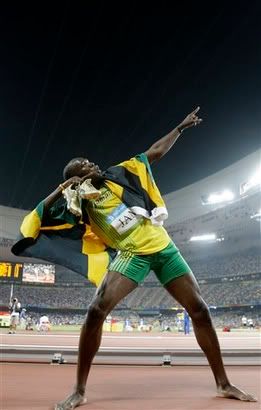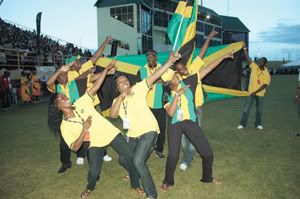 Jamaica's Usain Bolt celebrates winning his third gold medal after the final for the men's 4×100-meter relay during the athletics competitions in the National Stadium at the Beijing 2008 Olympics in Beijing.